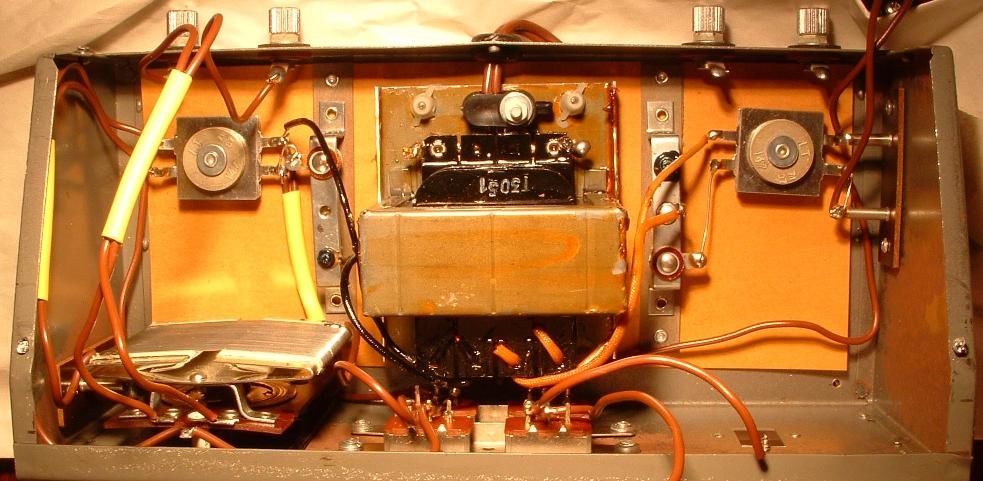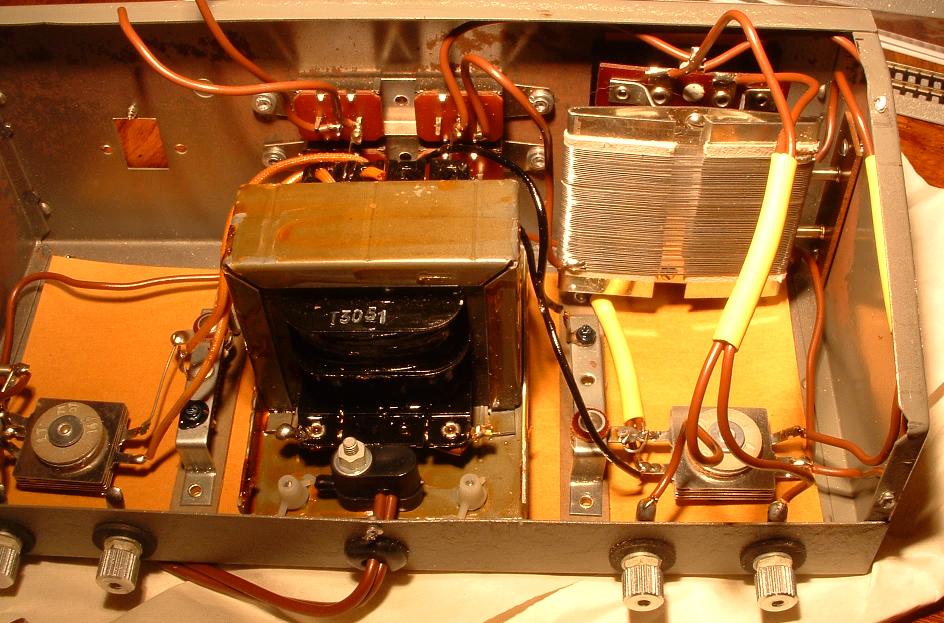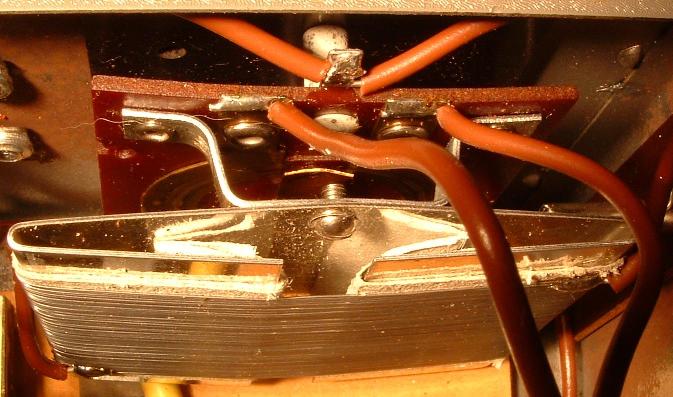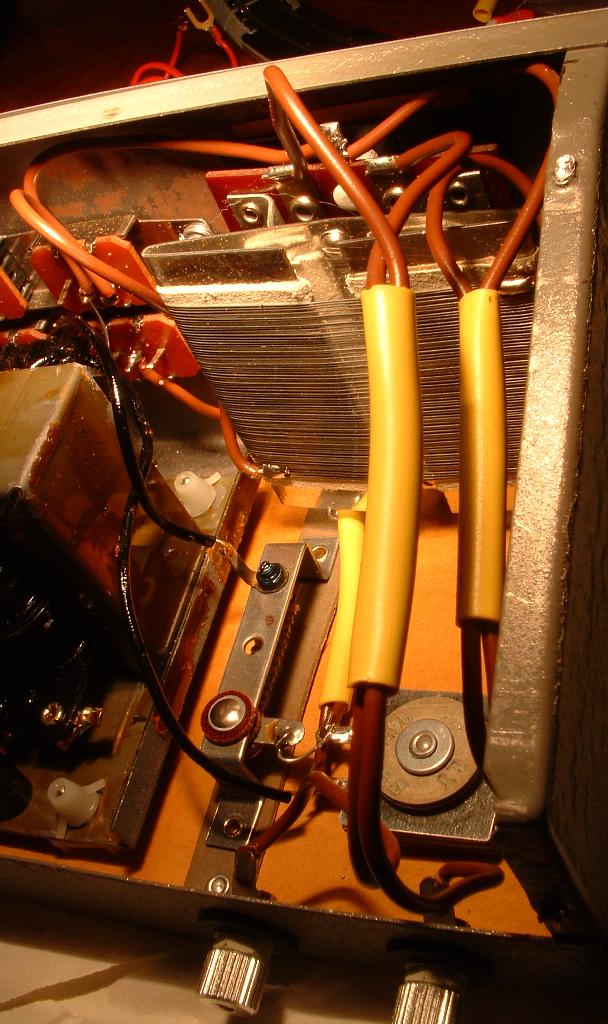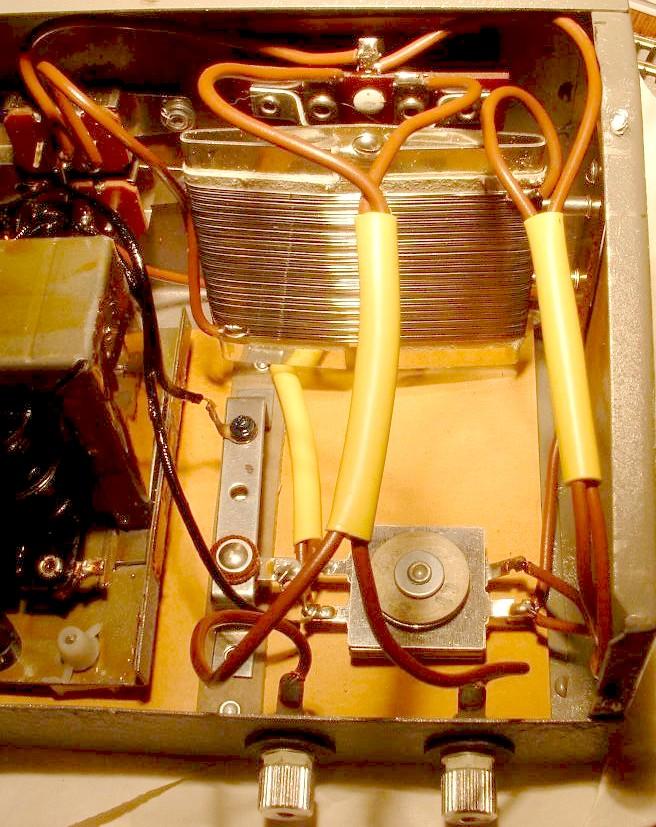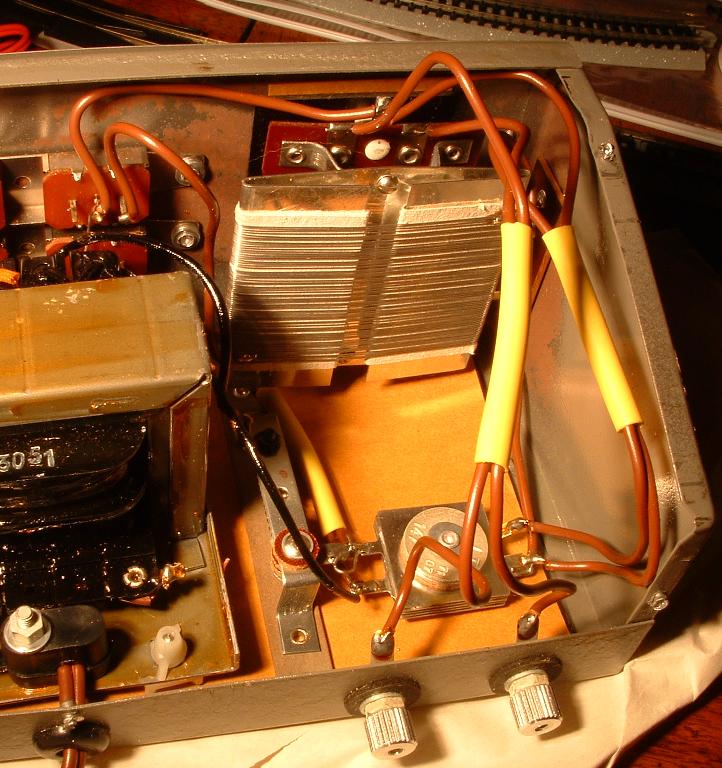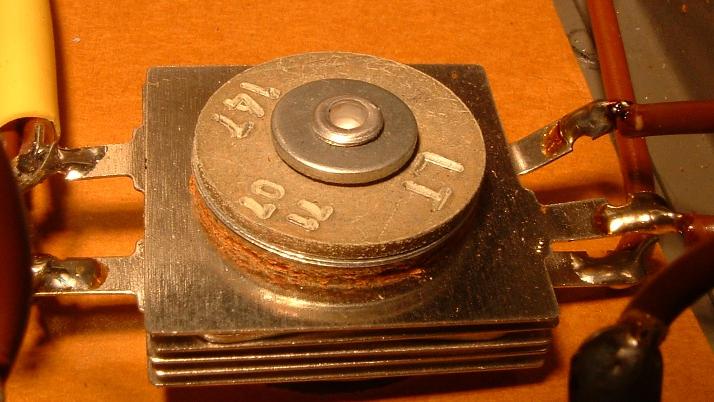 .
Shown below are two photos of the bi-directional rheostat that was removed from the model train power pack. The alegator clips are connected to a separate 12 volt power supply (a Radio Shack plug-in unit formerly used to power answering machines, portable cassette recorders, etc.)
The two wires that are show soldered to the rheostat are connected to the model train track.
At first, this rheostat was wired exactly like the one still inside the power pack. Ironically though, that did not work (trains only reacted on one-half of the rheostat when wired exactly like the one inside the power pack). So, trial-and-error was used to figure out the wiring connection that would cause the bi-directional rheostat to be able to control the model train engine correctly in either direction (depending on which direction the rheostat was rotated).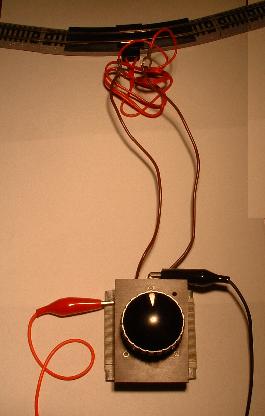 So now I want to remove the selenium rectifier from the power pack (shown in the photos above) and include it in the circuit with the bi-directional rheostat I have removed from the power pack. (I tested the rheostat still inside the power pack and the selenium rectifier connected to it seems to allow the user to have more precise control over the movement of the model train engine.)
[NOTE: The slide switch on the front of the power pack that controls whether the selenium rectifier is included in the circuit of the power pack or not is labeled, "Resistance". (See first photo at top of page.)]
So, refering to the rheostat I have removed from the power pack and am using outside the power pack, the question is:
1 - Where in that circuit do I include the rectifier?
2 - Since there are five connections on the rectifier, which two do I use?